Yen Leng Goh Clan General Association Singapore
47th EXCO Annual General Meeting 2022 &
Mass Greetings of the Lunar New Year 2022
25th  January 2022
Dear all Members,
Our Association would be holding its 2022 Annual General Meeting (AGM) on 13th February 2022 (Sunday) at 10 am, adopting the format of  Zoom online conference as well as meeting at the clubhouse (limited to 50 persons).  You are cordially invited to attend this Meeting !
You could register your participation via WhatsApp,email or by letter. Please provide your name in both Chinese and English, membership number and mobile phone number, so that the Secretariat could send you the Zoom link and the meeting password, two days before the meeting.
Should you have any proposal, please submit it in writing before 6th of February for inclusion into the agenda. For enquiries, please email to admin@yenlenggohclan.org.sg.
The AGM Agenda:
Speech by Chairman
Approval of the 2021 AGM's minutes of meeting
2021 Annual Secretariate Report by Secretary Mr. Ng Peng Khuan
2021 Annual Financial Report by Treasurer Mr. Goh Yik Liang
2021 Estate Management Committee Report by Chairperson Ms Goh Ban Choo
To pass the motion for a two-year extension of office of the current Executive Committee (see annex )
To discuss other proposal (if any)
Adjournment of the meeting
Wishing one and  all good health, good luck, and great happiness with your family !
Yours Sincerely,
President Chee Chay                            Secretary Peng Khuan
---
Remarks: In view of the uncertainties of the pandemic, if there is any change in the management regulations on the number of people allowable for meeting, we shall comply with the latest government's safety management measures without prior notice.
---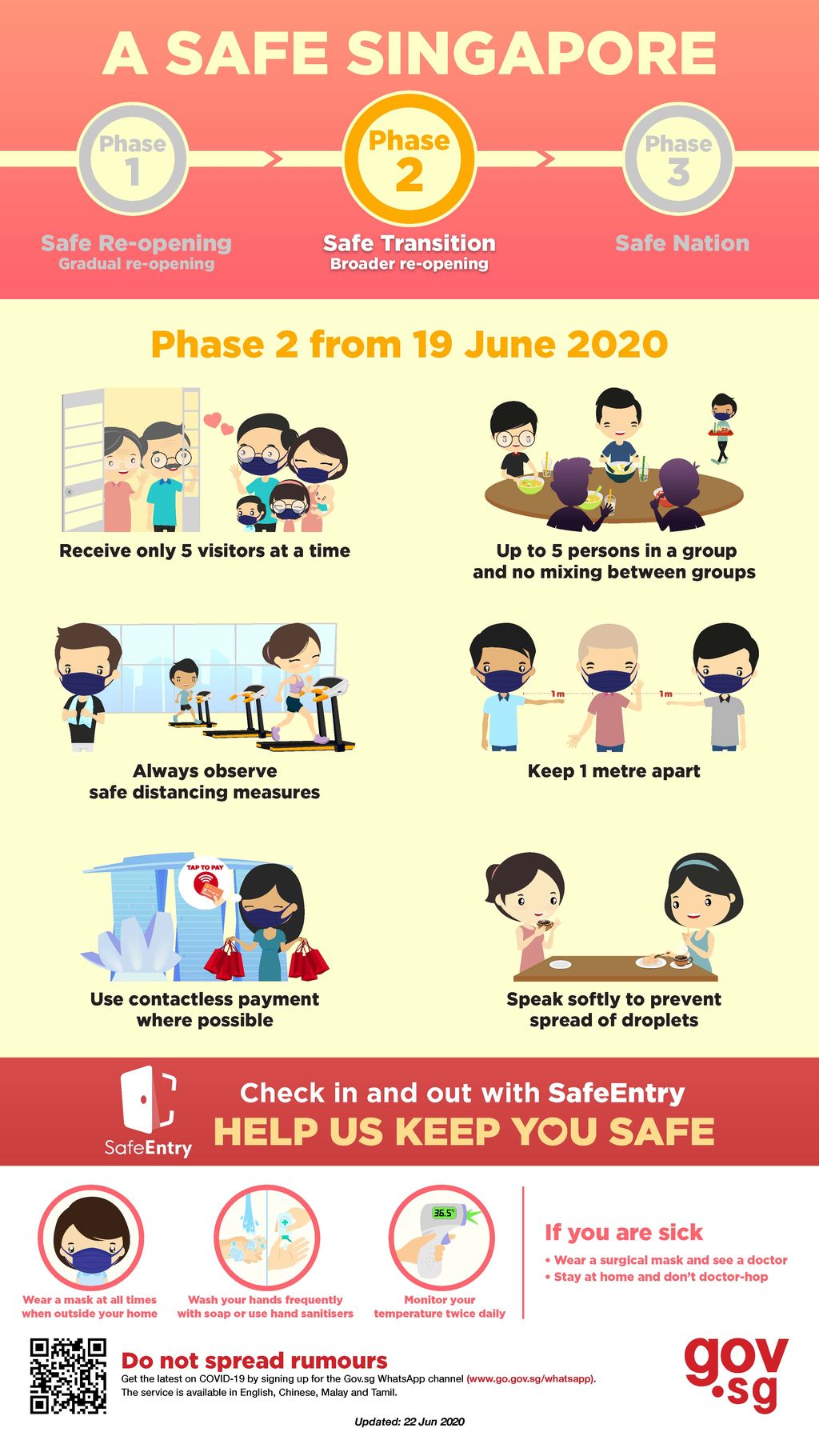 Following the Government's execution of COVID19 Phase Two measures, the GOH Clan Association has resumed operations effective from Friday, June 19, 2020.
To protect the health and safety of everyone, all visitors to the club must abide by the various protective measures, to reduce the possibility of the spread of COVID-19. All visitors are requested to scan the health code before entering the Association premise.  The Association thank you for your cooperation.
Together with the 47th Executive Committee, President Woo Chee Chay extend their sincere greetings to all permanent honorary advisors, honorary advisors, permanent honorary presidents, honorary presidents, honorary directors and all members of the Yen Leng Goh Clan General Association Singapore!
President Woo has this to say:
"Due to the extraordinary COVID-19 pandemic situation this year, it was with much regrets that the inaugural ceremony of the 47th new executive committee had to be withheld and the annual ancestral payer event had to be executed in a much simplified manner.  We also apologise that this year's Anniversary function would have to be cancelled.  I am grateful for your understanding and forgiveness!
Although the epidemic made it difficult for Clan's members to meet one another for the time being, we can still communicate online and share our friendship chats. I hope that the epidemic would dissipate soon, and all members would be able to gather again to enjoy the GOH Clan's spirit.
I wish one and all, happiness and great health! "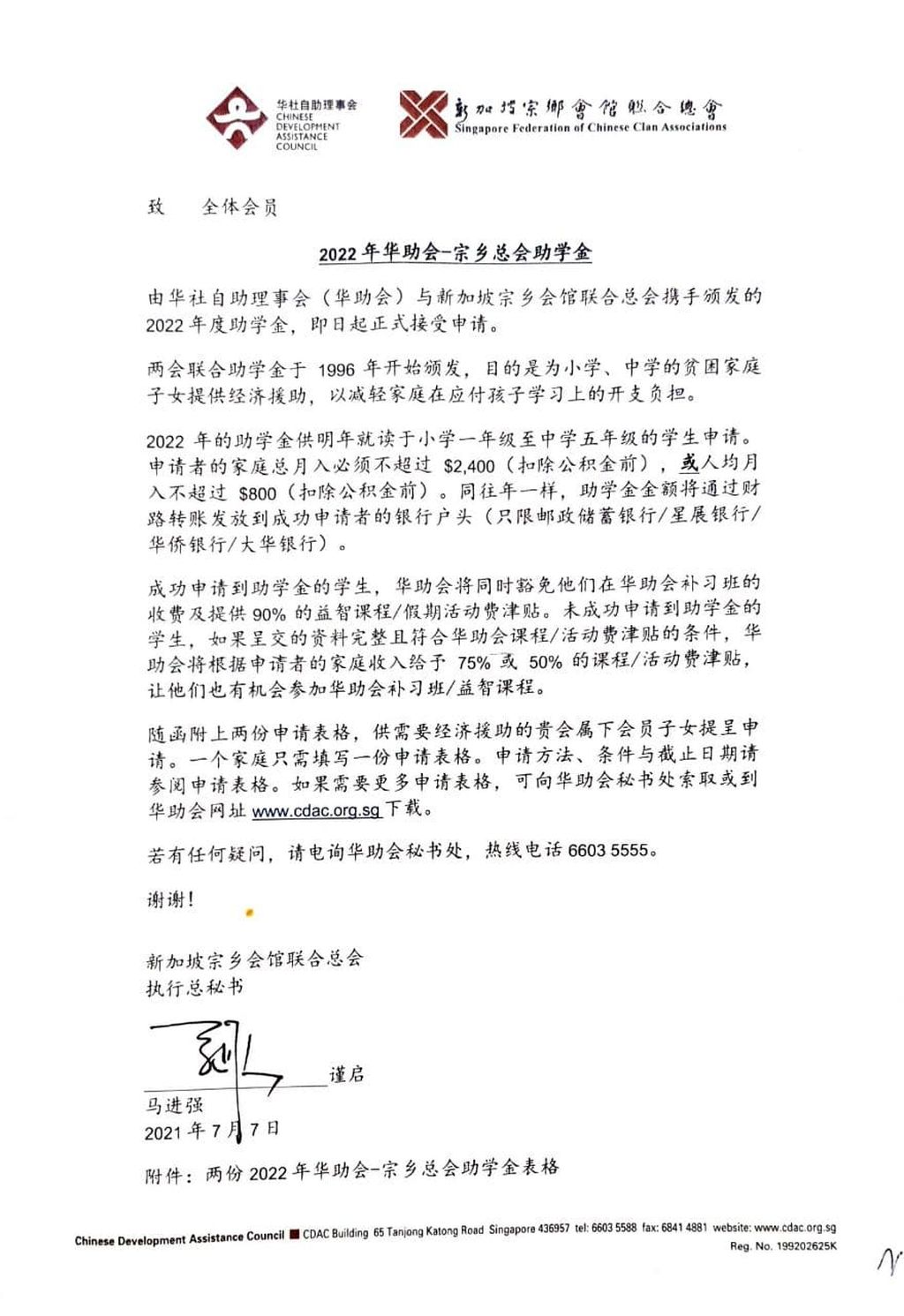 Click here to add your own text