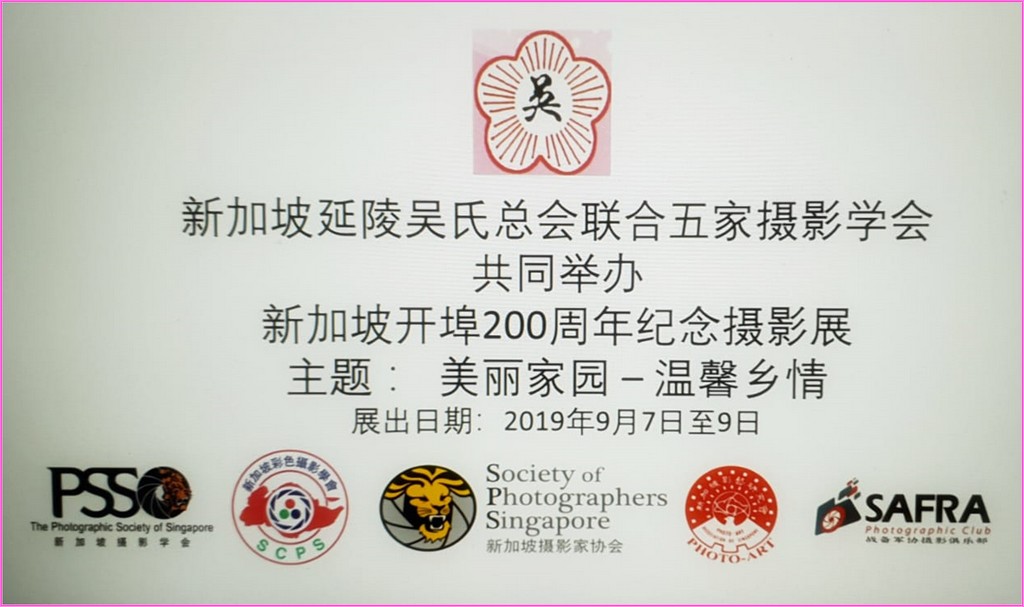 Yen Leng Goh Clan General Association Singapore organizes Photographic Exhibition to commemorate Singapore Bicentennial
To commemorate Singapore Bicentennial, the 46th Executive Committee of this Association in collaboration with five Singapore's eminent photographic societies, will be organizing a Photographic Exhibition from 7th – 9th September at the ground floor of Kallang Leisure Park. The theme is "Beautiful homes – Warm clans memories".  The opening timing shall be from 11am in the morning to 9pm in the evening.
The Association shall leverage on this opportunity to launch its membership campaign with the exhibition of Goh Clan's historic photos, club house facilities, membership's benefits and Association's activities. We warmly invite all Members to come and visit the exhibition with your family members. In particular, we warmly welcome all Singaporeans with Surname GOH (WU) to visit the exhibition and consider joining the Goh Clan big family.